Welcome to the official website of Professor Frank McDonough who is an internationally renowned expert on the History of the Third Reich.
Here you can find details of Frank's books and other publications, his high profile media work and public appearances and his popular Twitter feed: @FXMC1957
Click on each menu item listed at the top of the page to read more details for each category.
Click on each book cover if you want to find out more details.
News:
The audiobook of The Hitler Years, Volume 1 narrated by Paul McGann is now available on Audible.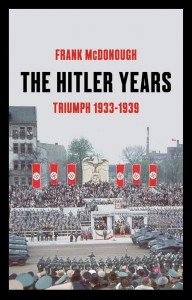 The Hitler Years – a new 2-volume history of the Third Reich is coming out. Volume 1: Triumph 1933-1939 comes out on 14 November 2019, followed by Volume 2 in October 2020.
Frank is appearing in a 3-part series on the Liverpool May Blitz in 1941 on Channel 5 in early May 2019.
Rise Of The Nazi Party is now available on DVD. Frank appears in nine of the ten episodes.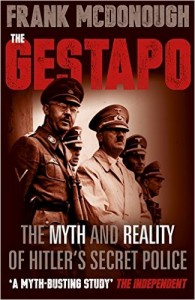 The Gestapo (View on Amazon) came out in Italy on 17 March 2016, in Spain on 14 June 2016, in Norway on 25 August 2016, in Sweden on 1 September 2016, in Poland on 16 September 2016, in Argentina and the Czech Republic in November 2016, in Brazil and in Netherlands in January 2017, and on 15 March in the USA and in France.
The Gestapo has now been published in 17 different languages.